To translate this website into your language:
in the left side enter "nicotine-anonymous.org"
in the right side select your language
click on the link to the translated website
Disclaimer:

Google Translate cannot translate all types of documents, and may not provide an exact translation. Nicotine Anonymous does not make any promises, assurances, or guarantees as to the accuracy of the translations provided.
Welcome to Nicotine Anonymous (NicA)
Nicotine Anonymous ("NicA") is a non-profit 12-step fellowship of men and women helping each other live nicotine-free lives. Nicotine Anonymous welcomes all those seeking freedom from nicotine addiction, including those using cessation programs and nicotine withdrawal aids. The primary purpose of Nicotine Anonymous is to help all those who would like to cease using tobacco and nicotine products in any form. The Fellowship offers group support and recovery using the 12 Steps as adapted from Alcoholics Anonymous to achieve abstinence from nicotine.
ALL NICA LITERATURE IS AVAILABLE FOR PURCHASE AT OUR STORE (Click on the STORE tab)
DID YOU KNOW?
You do not need to have stopped smoking to come to Nicotine Anonymous meetings! All you need is to have a desire to stop smoking.
Registration will open soon for the
World Service Conference!
April 24 - 26, 2020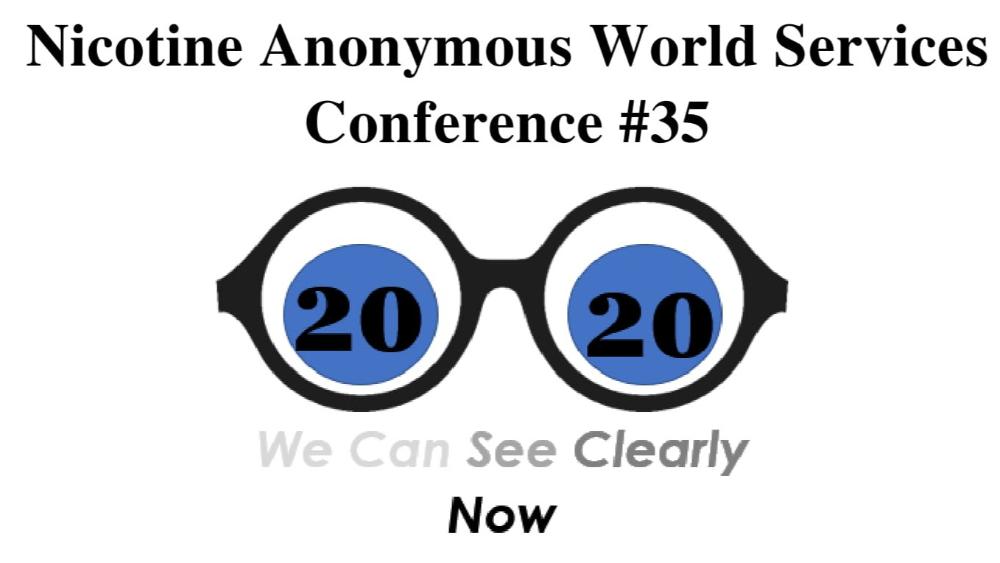 WHAT'S NEW in NicA

listed by date with bold being the latest posted
SEND US YOUR EVENT
If you would like to have your group or Intergroup event posted on this site, please contact us.
New NIcA Meeting(s) Added
October - November 2019
Face-to-Face:
Wheat Ridge​, ​​CO​, USA​
3400 ​N ​Lutheran Parkway
​​


Ocala, FL, USA
@ 12:00 pm, Tuesdays
Clean Air Cafe
8810 SW Hwy 200
​​
Athens, GA​, USA
Public Library
2025 Baxter Street


​
* * * REQUESTING MEMBER INPUT FOR PROPOSED NEW LITERATURE * * *
Booklet >> Experience Sponsorship in​ Nicotine Anonymous (NicA):​ Sponsors and Sponsees​ Share Their Experience


Now through 12/1/2019 Members are invited to review the current text being proposed as a booklet. Email your comments, corrections, or additions to the Literature Coordinator at [email protected]nicotine-anonymous.org.
For extensive digital editing, a Word Doc can be made available upon request to the Literature Coordinator. These edits are best identified by using either Tracked Changes or a document highlighting tool.
To request a hard copy, contact our Office Manager at [email protected]org or at
Nicotine Anonymous

6333 Mockingbird Lane, Suite 147-817
Dallas, TX 75214 USA.
All input will be reviewed by our NAWS Literature Coordinator and board members in preparation for the 2020 conference.